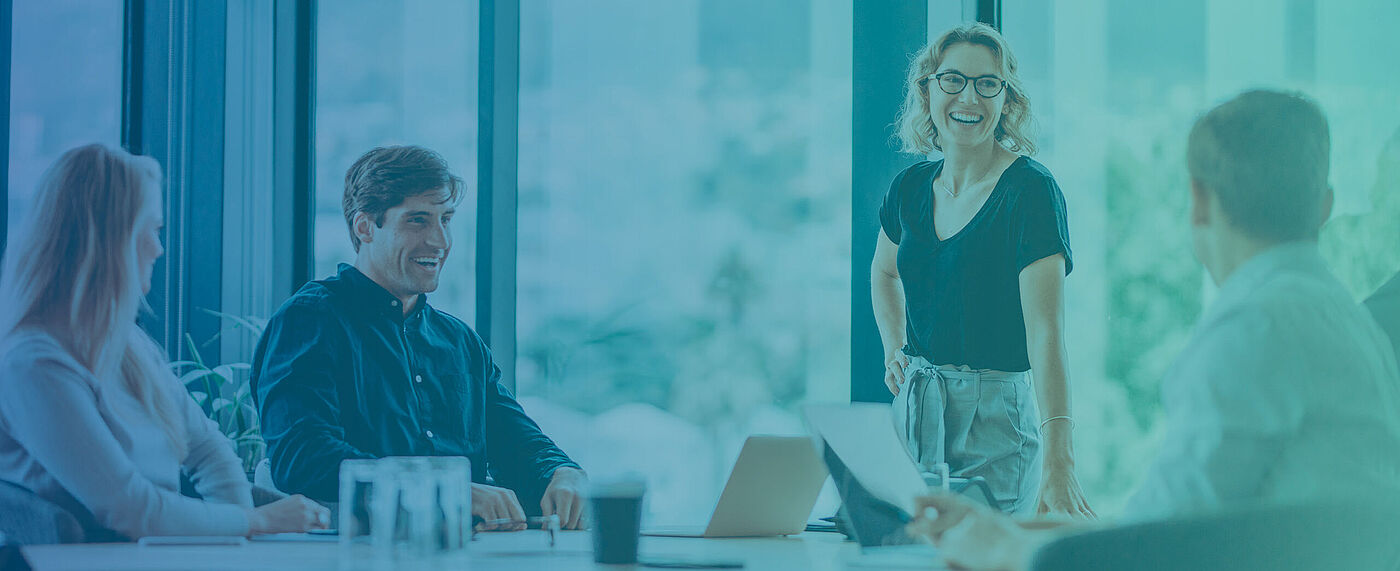 Strategy Consulting: Confidently Leading Companies into a Secure Future
To achieve lasting success in the face of drastic economic and political changes, companies need a new perspective – and a partner who can guide them with holistic strategy consulting.
Digitalization, the increasing demand for skilled workers, and demographic and climate change are radically and rapidly changing our world. In addition, political and economic changes are affecting companies across all industries.
Change Is Setting the Pace
Traditional strategic approaches no longer do justice to these modern changes. Exponential trends can no longer be managed in five-year cycles – no one can say for sure today what the world will look like in five years' time.
What is foreseeable, however, is that consumers' fundamental values will change dramatically. Values such as constancy and ownership are increasingly giving way to an enthusiasm for innovative products and flexible use.
Focusing solely on the direct customer is too short-sighted. Successful companies understand the mechanisms of the entire value chain all the way to the end users – and draw their conclusions not just once, but continuously.
These trends are giving rise to three success factors for manufacturing companies:
The level of focus on the end user
The adaptability of the organization
The speed at which strategies are implemented
Creating a Framework for Business Success
Speed does not mean responding in a panic to stay ahead. To safeguard their future viability, companies need to be agile. And lasting agility requires underlying conditions that our strategic approaches create.
We identify and evaluate current and projected underlying conditions and influencing factors that exist both internally and externally. Based on this data, we develop beneficial target visions and effective implementation strategies for companies, business units, and specialist departments.
Our goal in this context is always to harmonize the strategy with the company's people, processes, and technologies. We delegate strategic action to the individual departments and managers.
Ingenics' Services for Your Business Success
Our strategy consulting incorporates various factors in order to develop a personalized target vision for small, medium-sized, or large companies.
As such, we support them in:
Developing objectives for the entire company and individual functional areas
Developing corporate strategies, site strategies, and functional strategies specifically geared to the areas of production, logistics, supply chains, and industrial engineering
Entering new industries and markets
Developing or adapting business models
Strategy Consulting Questions and Answers
What purpose does strategy consulting serve?
Various trends such as digitalization, globalization, but also the shortage of skilled workers require companies to be more flexible today than ever before. Decision-makers and executives are challenged to respond more quickly to changes and constantly question their company's roadmap and positioning. This is the only way to ensure the lasting success of their organization. Strategy consulting can help with all of these challenges.
What should a corporate strategy include?
A corporate strategy is based on analyses of where the organization currently stands and how it positions itself vis-à-vis employees, partners, and customers. On one hand, the strategy defines the purpose of the company; on the other hand, it defines the benefits offered to its customers and what role the company plays in the market. A corporate strategy answers the question of how the organization wants to develop over the long term and sets the direction for it to do so successfully. Each employee's performance plays a role in implementing the strategy.